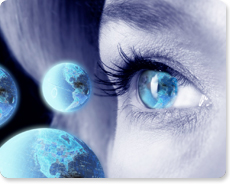 Our Vision
To be a prominent global technology institution that provides a transformative education to create software professionals and innovators with high degree of technical creativity that generates for the society.
Our Mission
To provide the right ambience and opportunities for the students to make them creative, talented, globally competent, committed and  contemplative professionals.

To equip the graduates with the necessary skills in communication, team work and leadership qualities to meet the needs of the IT sectors.

To educate students to be successful, ethical and effective problem-solvers and life-long learners who will contribute positively to the economic well-being of our nation.

To impart quality education to the deserving and minority students and empower them through effective dissemination, adaptation, advancement and acquisition of knowledge.
Quality
MEASI Institute of Information Technology imparts Education & Training in order to develop IT professionals with talents and skills comparable with National and International levels. This is achieved through continual improvement in QMS, updated teaching methodology and involvement of all stakeholders.